A Journey of Self-Discovery
• expo • mixer • Networking • small business • South Jersey • vendors • women in business
FOR IMMEDIATE RELEASE
 West Deptford, NJ– Hustling Spirit will present the TKL III Business & Purpose Mixer taking place at LMB Events/Verga Fire Hall 1415 Crown Point Rd. Westville, NJ 08093 on Saturday, October 15, 2022 12pm-4pm and featuring empowerment speakers, Gwen Goolsby-Tillery of Success Arize LLC, Tiffany Gay of B Inspired Apparel, live performances by vocalist Melanie-Dash and Monologist Monique Holmes, live DJ, vendors, shopping and food.
Hustling Spirit is proud to bring the TKL III Business & Purpose Mixer to South Jersey for a second year. A networking mixer with a mission to foster relationships and strong connections within the community. It's a day of women's empowerment with a mission to not only connect business owners but to also create vision for those in the community who have a dream that they have yet been able to manifest. At the TKL III Business & Purpose Mixer guests will feel the positive energy as soon as they hit the door. The TKL III Business & Purpose Mixer is designed to impact and empower its guests through spectacular speakers such as Gwen Goolsby-Tillery whose speech is titled "Built to Wear the Crown" and Tiffany Gay who will speak about "From the Struggle to the Stage" and lastly powerful performances that transforms lives such as an original Monologue "I Am" by Monologist Monique Holmes and an original song titled "Song to Sing" by vocal artist Melanie-Dash. Lastly, the TKL III Business & Purpose Mixer seals this sensory experience with lively music, savory food selections, a variety of vendors and contagious connections.  "Guests will leave with a sense of euphoria and empowered to tenaciously pursue their purpose and dreams like never before" says Kenya Linton, Co-Founder of the Hustling Spirit brand and host of the TKL III Business & Purpose Mixer.
General Admission tickets are $24.99 and VIP tickets are $59.99. Tickets can be purchased at www.hustlingspirit.com
 "This networking mixer was like no other! When have you ever gone to a networking mixer & received prayer? God knew exactly what I needed and made sure I got what I needed & then some at the mixer! It was a blessing!" –Tiffany G, Philadelphia, PA
Hustling Spirit, LLC a Christian-based lifestyle brand that empowers its audience through inspirational apparel and empowerment events.
Hustling Spirit Contact: Kenya Linton/Info@hustlingspirit.com
---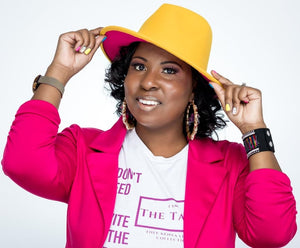 I had no idea by sharing my journey of self-discovery would birth a Movement!
---
What Keeps You Going in life? We are all motivated by many things that keep us from giving up. I would dare not say that we don't think about giving up or we may even be stagnate in the things we want to achieve. Our vision is one thing for sure that keeps us motivated. Having that visual picture of what we want our future to look like keeps us pushing past the adversity. Anything in life worth having is sure to be an uphill battle.However, keeping the vision in front of you and most importantly believing in yourself will...
---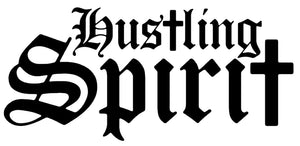 Stay Encouraged!! God's promise over your life didn't change because of a pandemic. Continue to keep your mind and heart stayed on him. Be his Brand Ambassador by showing the world who you are are and whose you are by using your very own gifts and talents. No-one can do it like you!There may be many people in this world doing similar things that you want to do but no-one has the ability to do it like you. There are individuals in this world who are divinely assigned to you. They need the fruit of your gifts and talents to...
---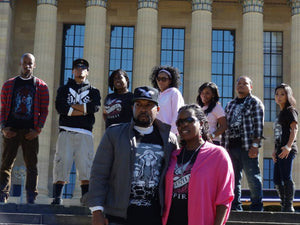 God gave us a mandate to get his word out to the masses in a unique and artistic way. Hustling Spirit is that vehicle. We were so protective over our baby (Hustling Spirit). Afraid to completely expose it to the world. We love everything about Hustling Spirit but we thought would everyone else too? After 7 years in business with just Craig and I we realized this mission is bigger than us and we can't do it alone. How could we accomplish the mission of spreading God's word to the masses with just the two of us? Yes, we are...